Construction House & Room Rentals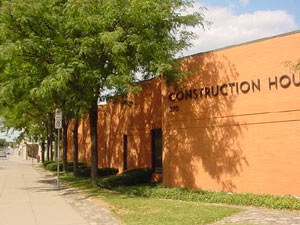 Construction House of Hamilton, owned by the four equity partners; MCA Hamilton Niagara, ECA Hamilton, GCA Hamilton and HHCA.
MCAHN has a 21.83% ownership in Construction House. It is policy that each owner have the responsibility of having its President or an executive member share the decision making process related to Construction House as a member of the Construction House Board of Directors. Association Staff share the responsibilities of the day to day operation of the building.
We encourage each of you to use the meeting room facilities available at Construction House, for business purposes as well as staff social functions or meetings.