MCAHN Connect features content and offers contributed by our Associate members such as seminars, events and specials deals for our MCAHN network members. Read on to learn more about what our Associate members have to offer.
SUMMER 2020 SPECIAL EDITION - COVID RESOURCES

MCAHN Member Preferred Pricing!
Buy or lease and save through the 2021 Volume Incentive Program (VIP)
Contact Person: Claude Malette, National Fleet Operations FCA Canada Inc.
6500 Mississauga Road North
Mississauga, ON L5N 1A8
Email: claude.malette@fcagroup.com
Phone: (905) 821-6091
Mobile: (905) 601-1009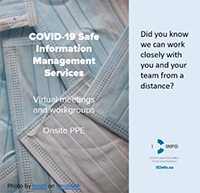 Companies are becoming more competitive by adopting information technologies. Yet more than 50% of IT projects fall short of expectations. How can your organization ensure the success of its next IT under-taking? Information technology is a product of science, but using IT effectively to increase efficiency, productivity and, profitability is truly an art.
This five-part series will give participants insights into trends and traps facing companies today, and best practice tips, tools, and techniques used to help IT implementations in small to mid-sized businesses.
Part 1 – To Be or Not To Be… Technology Driven
Part 2 – Doing IT Right!
Part 3 – Choosing Tech That Fits
Part 4 – Driving Innovation!
Part 5 – No Haystacks. No Needles, Either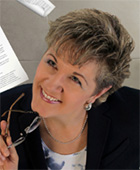 Contact:
Claudia Mamros
Email:
Claudia@icinfo.ca
Phone:
905-499-3759 ext. 700
Website:
www.icinfo.ca

The EB-25 Plus brings state-of-the-art water control technology to pressure regulators. The accurate flow control and pressure regulation of the EB-25 Plus eliminates the need for costly multi-valve installation such as high-low valves installed in parallel to meet varying flow requirements or multi-valves installed in series to reduce high inlet pressures to desired line pressure. The EB-25 Plus is a lead-free product designed to service commercial and institutional water installations that experience wide variation in water demand or for applications where there are high inlet pressures. The valve is available in 2-1/2", 3", and 4" sizes, all with flanged connections. The valve is factory set at 55 psi.
PERFORMANCE: Adj. outlet pressure range 30 psi – 85 psi Factory set pressure 55 psi Maximum inlet pressure 230 psi (1600 kPa) Max operating temperature 149°F Service Water. AVAILABLE CONNECTIONS: 2-1/2", 3", and 4" Flanged
Due to COVID-19, it is imperative that RWC continues engaging with you to offer FREE online Product Training either one-on-one or in a group setting. This training is offered to anyone interested in learning how to convert makeshift methods into engineered solutions with our extensive CashAcme line of products.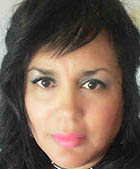 Contact Person: Marcell Marshall, Product Trainer
Email: marcell.marshall@rwc.com
Phone: 905-265-2783
Website: www.rwc.com

Offering Curb side Pick up For All!
We are offering a curb side pick-up service as well as contactless delivery to keep everyone safe! Flocor is one of Ontario's Largest stocking distributors for Anvil, Gruvlok, Hangers, and Tyco Products. We have the expertise, inventory and service to help your business grow. We're one call away.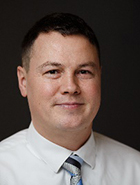 Contact: Paul Prochowski
Email: pprochowski@flocor.ca
Phone: 647-231-4280
Website: www.flocor.ca/

MCAHN MEMBER DISCOUNTS - Saving You Money Locally & Nationally!
This program is designed to save companies and individuals money, build new business relationships while increasing MCAHN membership benefits. ALL MCAHN and UA Local 67 members and employees receive a PREFERRED RATE, EXCLUSIVE DISCOUNT or one time introductory offer on Associate Member/Industry Partner services.
Graphix Works - All MCAHN members receive 10% discount on Services
Contact: Peter Spanyi
Email: peter@graphixworks.com
Phone: 1-800-665-4739
Sheraton Hamilton Hotel - All MCAHN members receive "preferred hotel" rate of a 10% discount
Website: www.sheratonhamilton.com
Contact: Floraine Vallery
Email: floraine.vallery@sheratonhamilton.com
Phone: 905-317-4531