"Welcome to the new
MCAHN CONNECT
Associate Members WebPage"
Criteria & Scope:
MCAHN Associate members committee is excited to introduce a communications platform to share knowledge of products and business services to help members manage risk, improve customer satisfaction, reduce costs, and improve business operations. The Associate members committee will be launching MCAHN CONNECT online this fall.
Benefits:
ALL MCAHN Associate members are encouraged to participate and contribute content featured in our FREE monthly email communication and webpage listings. Your offers will also reach professionals through LinkedIn and social media channels. Share and promote your upcoming - seminars, events and specials deals with our MCAHN network and affiliates!
Submission Guidelines:
Monthly submissions are requested by email to be received by the 15th of each month. Your submission confirmation will be sent once reviewed and approved. All listings are prepared for webpage posting and member email distribution during the first week of each month. Submissions are posted for 1 month, if you wish a time extension please resubmit your listing for the following month.

RWC - Converting Makeshift Firestopping Methods into Engineered Solutions. HoldRite's HydroFlame firestop solutions keep water, smoke, and flames from spreading-they're also easier to install and more cost-effective than other methods saving you TIME and MONEY.
FREE Product Training either one-on-one or in a group for anyone involved in the construction of new builds.
Unique HoldRite® HydroFlame™ firestop systems, the UL Listed water, smoke, and firestop product systems provide a water seal for unwanted water intrusion while still protecting against the spread of fire, smoke, and gases. Also, available are water dam and water module accessories for added water-tight requirements. Their novel design transforms how cast-in-place firestop solutions are installed.
https://holdrite.com/firestop-systems
Contact:
MARCELL MARSHALL
Email:
marcell.marshall@rwc.com
Phone:
905-265-2783
Website:
www.rwc.com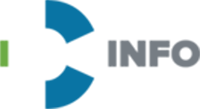 To Be or Not to Be... Technology driven
What is a big business doing to gain the advantage, and what can small to mid-size companies do to prepare for the inevitable. What does it cost? Is it really worth the investment? When is the right time? Can it really help generate more profits?
Ask about our Member Plus Offer!
https://www.icinfo.ca/to-be-or-not-to-be-technology-driven/
Contact: Claudia Mamros
Email: Claudia@icinfo.ca
Phone: 905-499-3759 ext. 700
Website:www.icinfo.ca

Support Canadian Jobs by requesting Domestic Product
Buying domestic helps support jobs and our industry in Canada and south of our boarder. Flocor offers domestic lines of products for fire protection and mechanical pipes and fittings.
Contact: Paul Prochowski
Email: pprochowski@flocor.ca
Phone: 647-231-4280
Website: www.flocor.ca/
AIM Lite Mobile
AIM Lite technology delivering on demand 24/7 access to critical asset information. AIM Lite integrates asset identification with mobile technology empowering your personnel to access critical information to make good safe decisions in the field. Ask about our Member Plus Offer!
Contact: Kerrie Light
Email: Kerrie.light@markserv.com
Phone: 780-718-2272
Website: www.markservcanada.com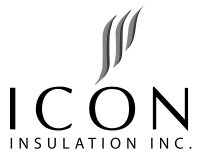 Providing the ICI Industries with Mechanical Insulation
ICON Insulation Inc. is a Unionized Industry leading National Contractor specializing in Mechanical Insulation Installations in the ICI sector. Providing maximum thermal performance in addition to visually appealing applications rewards us with a large base of repeat clients, while a desire for new challenges motivates the organization for continual growth in all aspects of the business.
Contact: Mike O'Neill
Email: mike@iconinsulation.ca
Phone: 905-745-6883
Website: www.iconinsualtion.com

FABCO, Ask about our Member Plus Discount!
We sell PVC pipe, valves and fittings. We also carry PVC in HVAC ducting, along with fiberglass grating.
Contact: Sean Yong
Email: syong@fabcoplastics.com
Phone: 905-832-0600
Website: www.fabcoplastics.com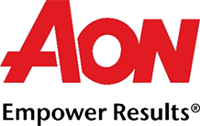 Aon offers a Mechanical Contractors Insurance Programme
Aon is the Preferred Insurance Broker for the Mechanicals - our program that is geared to Mechanical Contractors still outbeats any other offering from any other broker, even in our Hard Market conditions we are currently facing today. Contact Nikki for a quote or conversation. Ask about our Member Plus Discount!
Contact: Nikki Laskin
Email: nikki.laskin@aon.ca
Phone: 289-313-2630
Website: www.aon.com/canada

MCAHN MEMBER DISCOUNTS - Saving You Money Locally & Nationally!
This program is designed to save companies and individuals money, build new business relationships while increasing MCAHN membership benefits. ALL MCAHN and UA Local 67 members and employees receive a PREFERRED RATE, EXCLUSIVE DISCOUNT or one time introductory offer on Associate Member/Industry Partner services.
Federated Insurance - Unique Coverages and Specialized Services
www.federated.ca
Contact: Mauro Di Tuillio
Email: mauro.ditullio@federated.ca
Phone: 1-800-361-0790 ext 3175
Graphix Works - All MCAHN members receive 10% discount on Services
Contact: Peter Spanyi
Email: peter@graphixworks.com
Phone: 1-800-665-4739
First Ontario Credit Union - Business Owner Benefits with SPECIAL BANKING OFFERS, Bonus deposit rates and MVP program for employees. Member Value Program with SPECIAL BANKING OFFERS, earn up to $200 with a new account *certain criteria applies. Special Rate Bonus/ Discounts.
Contact: Tina Molinaro
Email: tina.molinaro@firstontario.com
Phone: 905-536-5834