MCAHN Connect features content and offers contributed by our Associate members such as seminars, events and specials deals for our MCAHN network members. Read on to learn more about what our Associate members have to offer.

MCAHN Member Preferred Pricing!
Buy or lease and save through the 2021 Volume Incentive Program (VIP)
Contact Person: Claude Malette, National Fleet Operations FCA Canada Inc.
6500 Mississauga Road North
Mississauga, ON L5N 1A8
Email: claude.malette@fcagroup.com
Phone: (905) 821-6091
Mobile: (905) 601-1009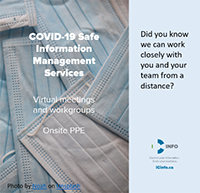 Get Your Ducks In A Row! A 5-part Series For The Basics Of Adopting And Managing Information Technology
Companies are becoming more competitive by adopting information technologies. Yet more than 50% of IT projects fall short of expectations. How can your organization ensure the success of its next IT under-taking? Information technology is a product of science, but using IT effectively to increase efficiency, productivity and, profitability is truly an art.
This five-part series will give participants insights into trends and traps facing companies today, and best practice tips, tools, and techniques used to help IT implementations in small to mid-sized businesses.
Part 1 – To Be or Not To Be… Technology Driven
Part 2 – Doing IT Right!
Part 3 – Choosing Tech That Fits
Part 4 – Driving Innovation!
Part 5 – No Haystacks. No Needles, Either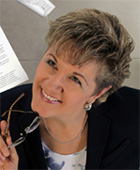 Contact: Claudia Mamros
Email: Claudia@icinfo.ca
Phone: (416) 259-4125
Website:www.icinfo.ca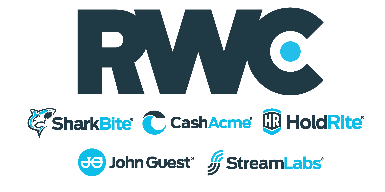 Brand 'NEW' HoldRite Large Diameter Firestop Sleeve & Extension

HoldRite HF-M10 (sleeve) HydroFlame HFEXT101 (extension) Large Diameter Firestop Sleeves
Ideal for metallic, plastic and insulated pipes ranging from 8" - 12"
For use with slabs 6" or thicker
Includes an OH & S - compliant hole cover plate/safety cap
Provides a 3-hour fire rating for slabs thicker than 6"
1" extensions available
Tested to UL1479, ASTM E814, and CAN/ULC S115
L & W Ratings available
Spec Sheet: https://www.holdrite.com/download/spec-sheet-hydroflame-large-diameter-firestop-sleeves/
Installation Video: https://youtu.be/MJynvSDXW5o
COVID-19, it is imperative that RWC continues engaging with you to offer FREE online Product Training either one-on-one or in a group setting. This training is offered to anyone interested in learning more about RWC's HoldRite extensive product lines and how they can save your customers valuable time and money on the job and convert make-shift methods into engineered solutions.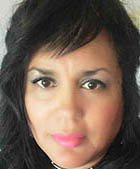 Contact Person: Marcell Marshall, Product Trainer
Email: marcell.marshall@rwc.com
Phone: 905-265-2783
Website: www.rwc.com

"As we face the challenges of the coronavirus pandemic and its impact on our daily lives, I have struggled with feelings of fear and helplessness on occasion. One of the many steps I've taken to restore hope and sanity is to fill my mind with inspiring words or motivational quotes.  Use it as a daily mantra. Hopefully it puts a smile on your face!"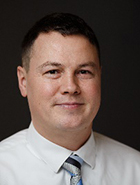 Contact: Paul Prochowski, Outside Sales Rep & Chairman MCAHN
Address: 470 Seaman St., Stoney Creek, ON, L8E 2V9
Tel:(905) 664-9230 Ext. 6726
Mobile: (647) 231-4280
Email: pprochowski@flocor.ca
Website: www.flocor.ca/

Critical Illness Insurance
This true story could be an employee, friend, family member or you.
Health and time... 2 of the most precious gifts we have. Imagine being diagnosed with a Critical Illness like a stroke, heart attack or cancer. You just got punched in the gut and now you have to take time off of work to get better or to help someone get better. There is a solution and even a way to get your money back if you don't get sick. Interested??
Web link: Client Case: How Critical Illness Insurance Helps - YouTube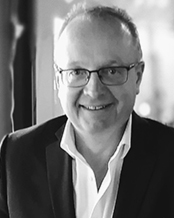 Contact: Rick Mamros
Email: rick@beaconinsurance.ca
Phone: 416-888-3564
Website: www.beaconinsurance.ca
United Rentals ~ Are you looking for GOOD used Equipment?
We sell only top quality new and used equipment from manufacturers you can rely on for great products. However, even the best equipment may need unforeseen servicing or a part replacement. We created United Guard™ because we stand behind the products we sell.
With United Guard™, you can protect your investment and ensure your operations always run smoothly. The program covers the components of applicable* used equipment purchased from United Rentals. Product lists are available on a monthly basis.
Contact: John French
Email: jfrench1@ur.com
Phone: 905-730-7771
Website: https://www.unitedrentals.com/locations/on/stoney-creek/aerial-lift-rentals/e89

Everyday Chequing Accounts – Get Unlimited FREE Interac e-Transfers® with Direct Deposit
Have it all with our new suite of Everyday accounts – including student and seniors' options. No monthly fees, no minimum balance, unlimited transactions and free Interac e-Transfers.
Click here for more details: www.firstontario.com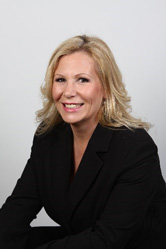 Contact: Tina Molinaro
Email: tina.molinaro@firstontario.com
Phone: 905-536-5834

Record keeping best practices
for contracting businesses
Contractors rely on their tools to help them get the job done right and on time. Unfortunately, there are times when an important piece of equipment may go missing because it's been misplaced between job sites or has been stolen.
To help you keep track of your equipment and protect against unexpected expenses and project delays, Federated Insurance has developed this risk management resource on record keeping best practices for contracting businesses.
Learn More. Visit:
https://www.federated.ca/blog/risk-prevention/record-keeping-for-contractors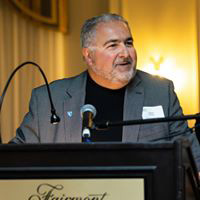 Contact: Mauro Di Tullio
Email: mauro.ditullio@federated.ca
Phone: 800-361-0790 ext 3175
Website: www.federated.ca

MCAHN MEMBER DISCOUNTS - Saving You Money Locally & Nationally!
This program is designed to save companies and individuals money, build new business relationships while increasing MCAHN membership benefits. ALL MCAHN and UA Local 67 members and employees receive a PREFERRED RATE, EXCLUSIVE DISCOUNT or one time introductory offer on Associate Member/Industry Partner services.
CONTACT MCAHN To LEARN MORE Phone: 905.522.1965 E: manager@mcahamiltonniagara.org